April

 Color Genetics 

Tobiano: Heterozygous (nT)  Red Factor: Homozygous Black (EE)  

Agouti: Heterozygous (Aa)

Born ~ April 1, 2005

Breed ~ Gypsy Vanner

Sex ~  Breeding Mare

Dam ~ Mount Christie Black Onyx

Sire ~ Brother Boy (red and white stallion residing 






in England)
Grand Sire ~ on Dam's side ~ Sid's Good Stallion

April is a foundation mare for us. She is our spectacular tri-colored dappled bay and white Gypsy mare who produces exceptional foals.

She has given us one colt and two fillies to date.  She clones herself perfectly and is an exceptional broodmare. 

She is in training and is under saddle.  She enjoys her work and is a jewel to work with in the arena. She is from what I know the only mare  out of Brother Boy that is here in the USA. 

She has a long double  mane, a full tail, truly exceptional feather and has the most fetching sky blue marbling in her eyes that gives her a movie star look. She gets an enormous amount of email and facebook praises for her looks and you can see why...

We love our beautiful April. 

April as a baby and her beautiful Dam Onyx

Our Spectacular Tri-colored Beauty

April's 2009 Foal 

Found Feather Farm's

The King's Perfect Grace  "Gracie"

April's 2008 Foal 

Found Feather Farm's Samson

April's 2011 Foal 

Found Feather Farm's 

Amazing Grace "Mazie"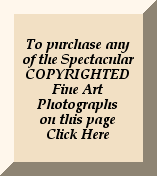 April's 2013 Foal 

Found Feather Farm's 

The Disciple