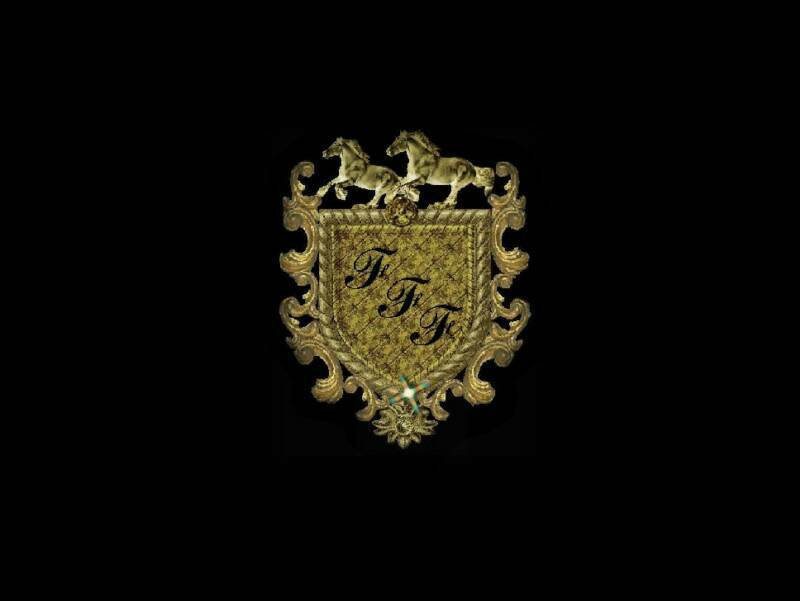 Introducing our final foal of the season

the much anticipated...

Found Feather Farm's 

King Henry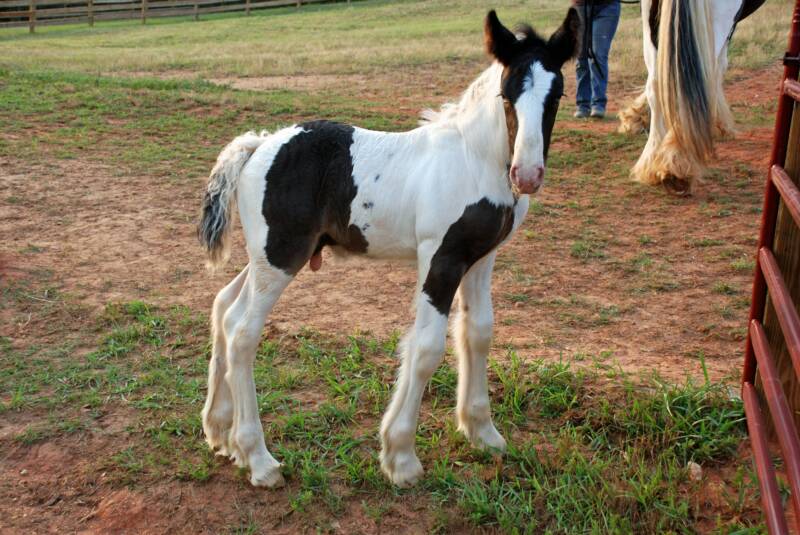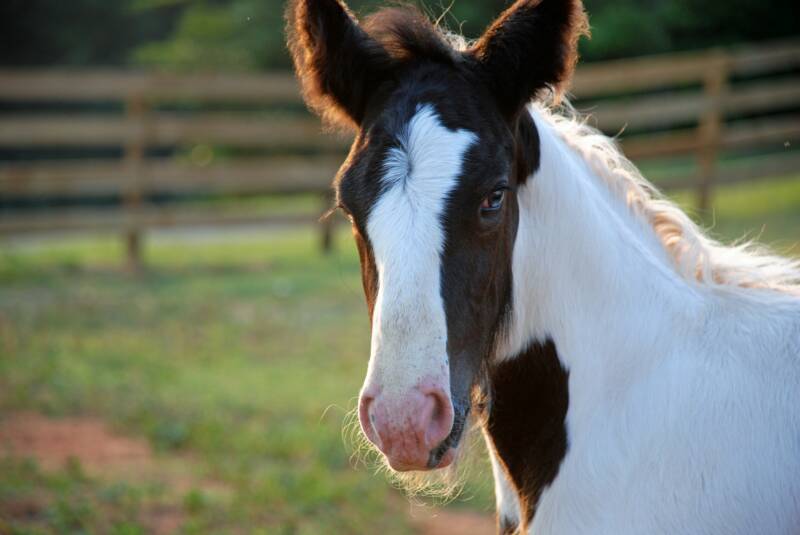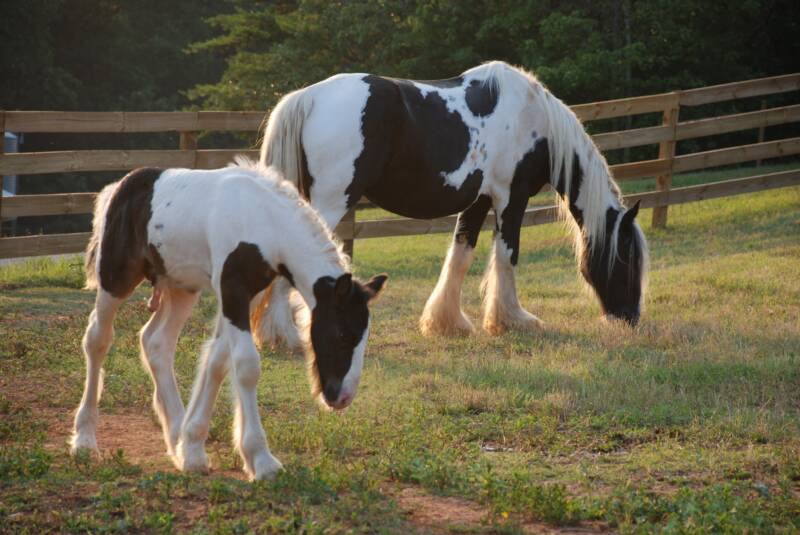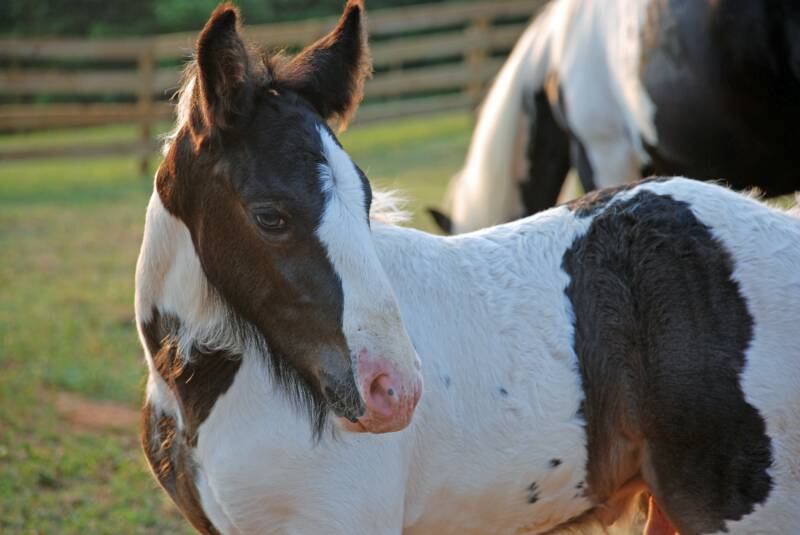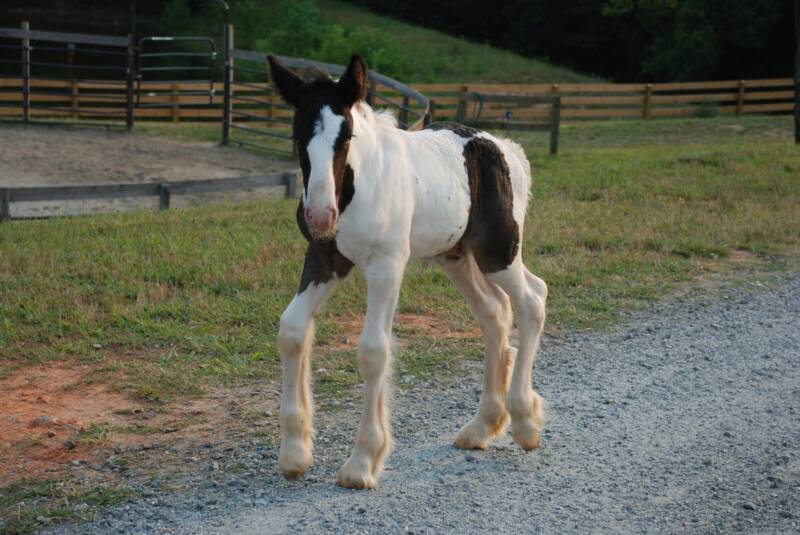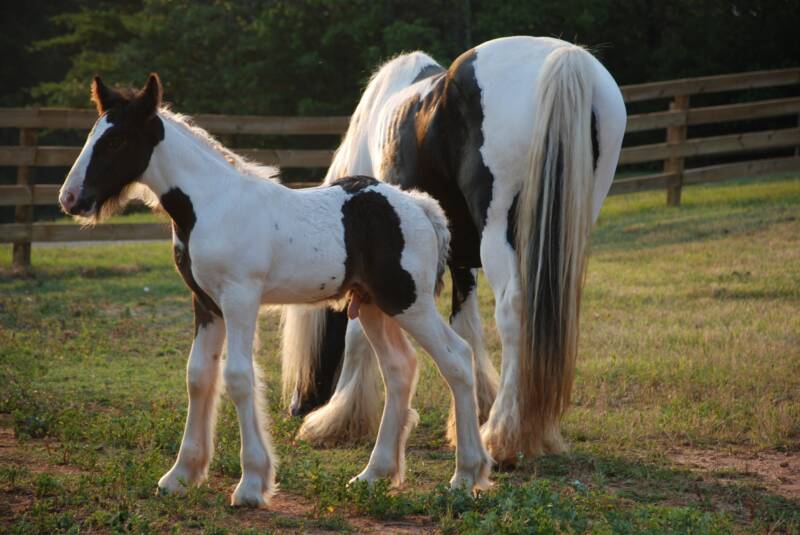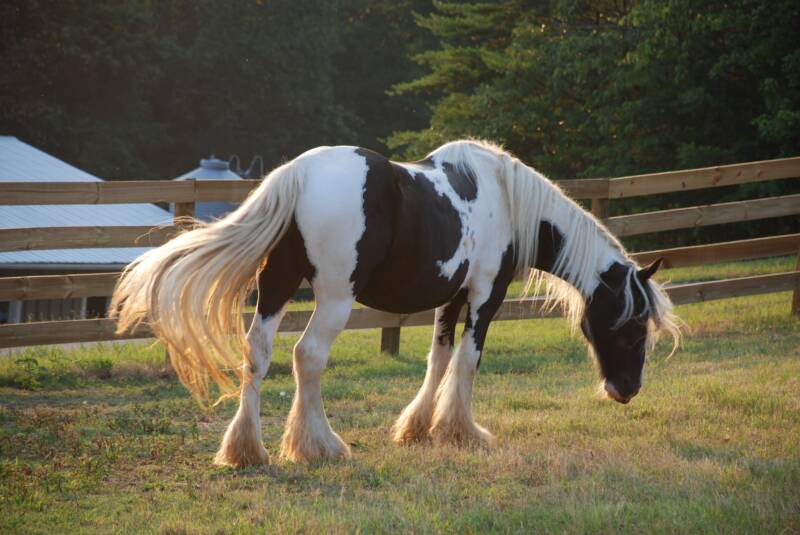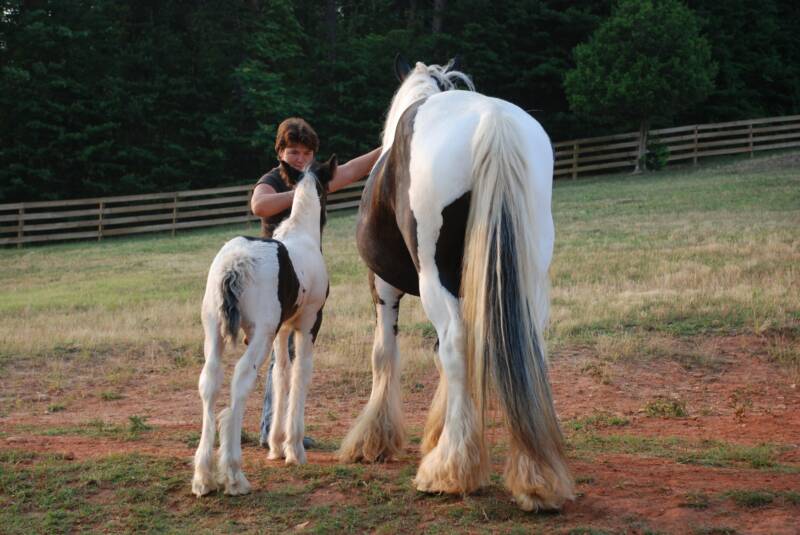 Henry's Dam Angel 

Our unusually large full Gypsy Mare 

Born big enough to be the newly crowned

King!

Our perfect

new 

clone of his sire...

We have waited for this one with excitement!

He is our first out of our

prized stallion Django!

Big and very strong...

A definite

foundation stallion 

in the making for sure!

A real prize

indeed and so worth the wait...

The perfect "King 

                      Henry"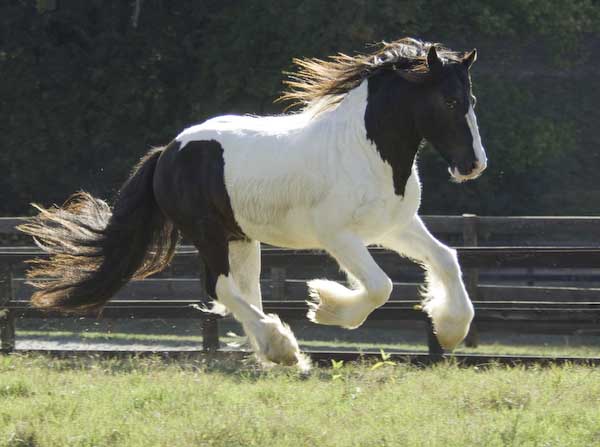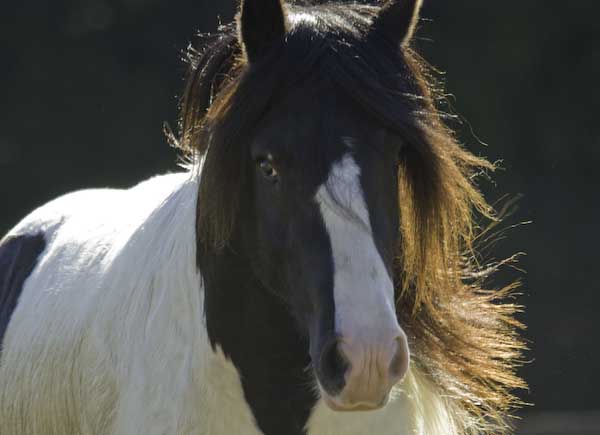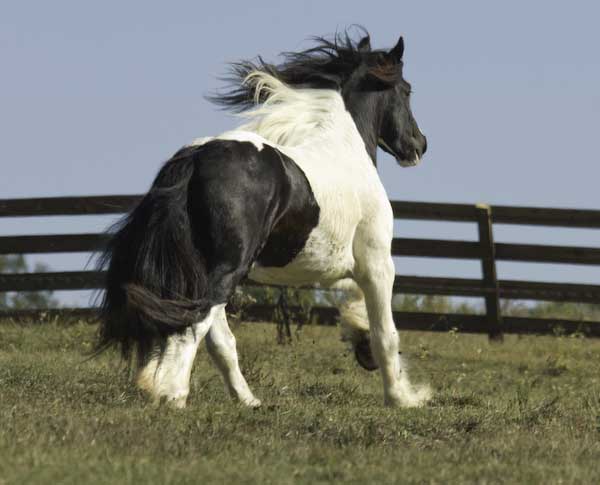 Henry's Sire Django

Our imported Gypsy Stallion! 

King Henry 

Vital Statistics

Born ~ June 20th, 2008

Breed ~ Gypsy Horse

Sire ~ Django

Dam ~ Hansen's Angel

Size ~ Born bigger than all of our other 2008 foals by about 2 hands!



   Expected to reach 16.0 hands easily
This fella will be an incredible foundation stallion!

His pedigree is proof of what he will attain in stature. 

He is so very strong for a newborn.

He is imprinted and very willing to let you touch him anywhere...

He loves people and loves to play with the other foals

and truly is a favorite with everyone who meets him.

He has that sweet gentle laid back disposition and a very very sweet 

head and eyes.

He is wonderful...

He is going to be hard to let go...

This page was last updated: October 11, 2011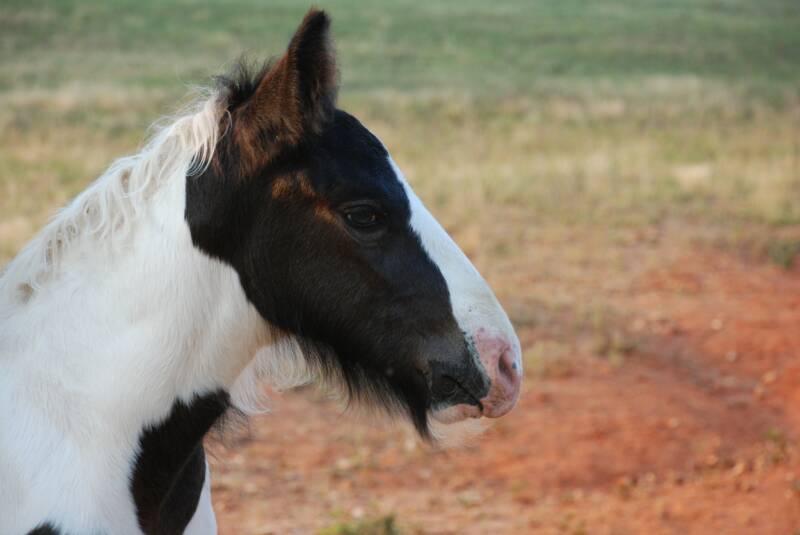 Imprinting!

All of our 2008

 foals are 

imprinted

on people

from day one!!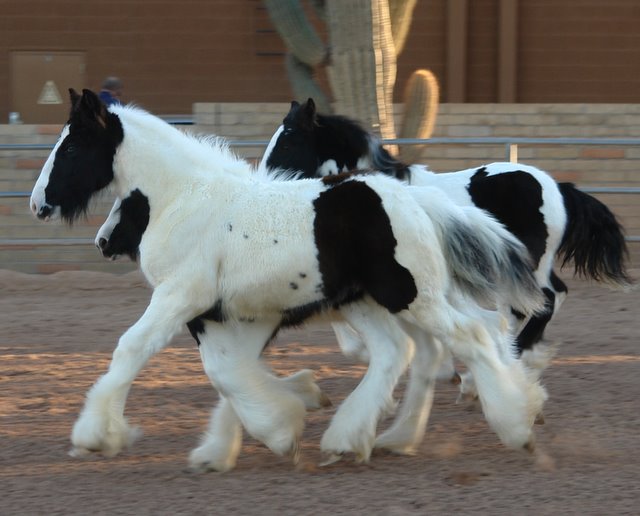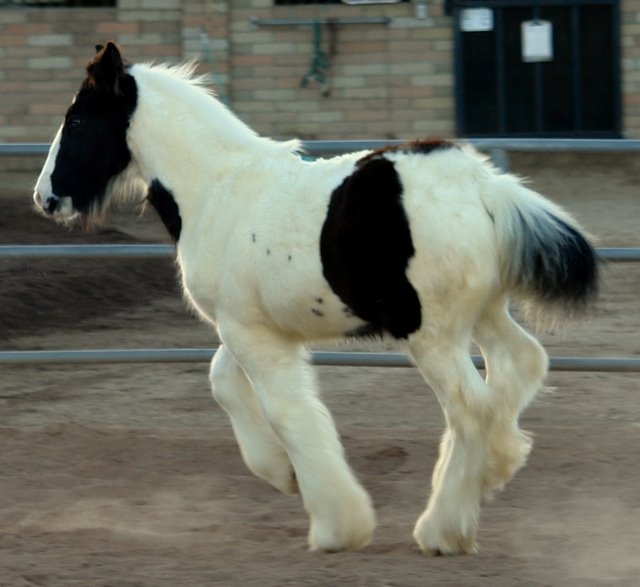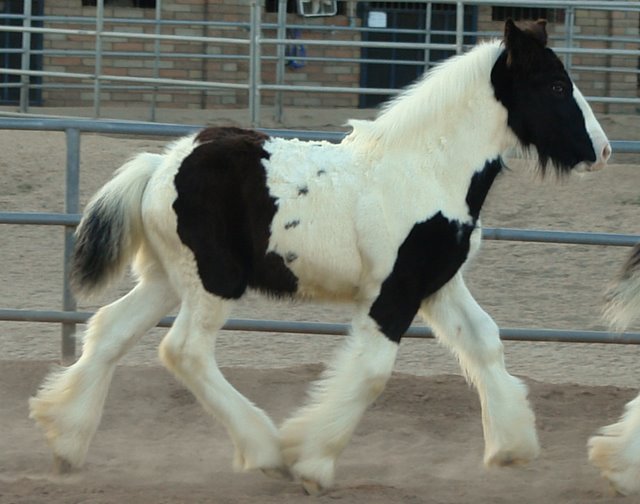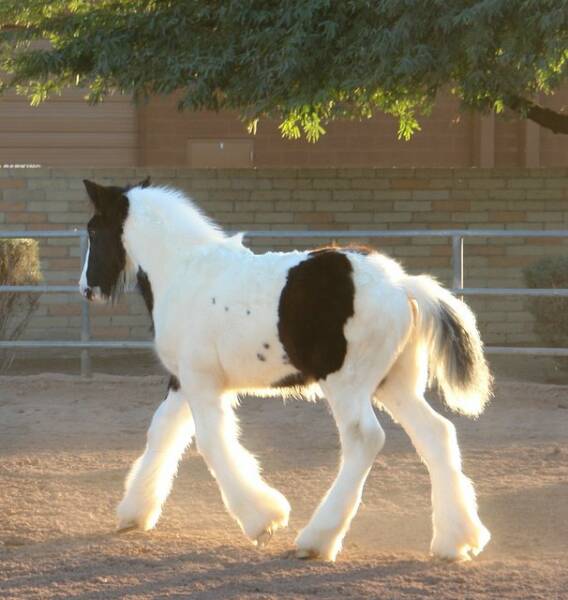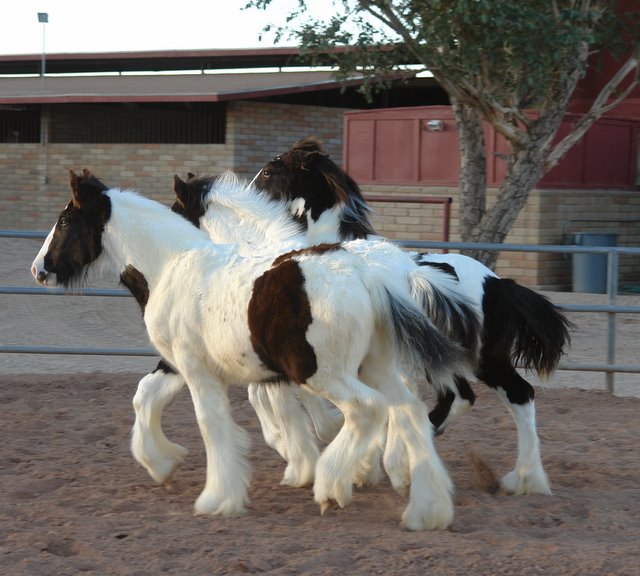 What a teddy bear!

This is the most georgeous boy...

He is stunning and will make the most

exceptional stallion prospect!

Henry loves playing with the boys...

He rocks!!

Just like his sire Django

in every way!

This page was last updated: October 11, 2011